GOD TV shares powerful story behind bestseller 'The Thalidomide Catastrophe '
A recent blog post by Don Botham on the God TV website shares the inspiration behind Martin Johnson's recent book.
In the GOD TV article, author Martin Johnson shares a detailed account of the events that inspired him to write  'The Thalidomide Catastrophe'.
He gives some context to help the reader understand the magnitude of the issue; 'Thalidomide was a medicine, which left at least 2,000 babies in the UK with severe deformities, and causing the miscarriage or stillbirth of thousands more. The worldwide total was over 100,000 babies destroyed or injured by this drug, with only around 500 in UK, 6,000 worldwide, surviving to adulthood.' 
Martin then shares a powerful story of meeting Tina Gallagher who was 'born with no hands or arms, and only two 'flippers' for feet' as a direct result of Thalidomide. 
'I started to understand how very unjustly these people had been treated', he writes. In response to this injustice, Martin comments, 'I think the final stage will see the Lord address this question of guilt, and those who corruptly covered up the crime. God will one way or another deliver justice.' 
To read the full article and be inspired by Martin's story click here. 
I've known Martin for some 30 years, and this is his amazing, compassionate, and at times heart-breaking story that he has related to me regarding the Thalidomide catastrophe.
How it happened, who was responsible and why the search for justice continues after more than six decades.
This book details the history of the drug thalidomide, the extent of its impact and the quest for justice of its survivors.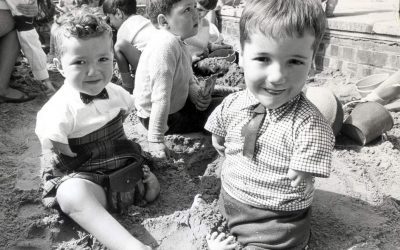 Popular current affairs website 'The Conversation' offered an interesting article on 'The Thalidomide Catastrophe' by Martin Johnson.
Author of book on The Thalidomide Catastrophe will attend book launch at University of Glasgow in March.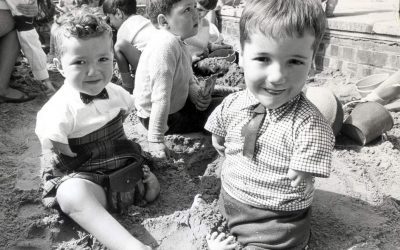 So stated the Evening Standard in their excellent review of The Thalidomide Catastrophe by Martin Johnson, Raymond G. Stokes and Tobias Arndt. Journalist Geoff Adams-Spink writes: "Piece by piece the authors have put together a grim jigsaw that the family...
Martin Johnson, co-author of The Thalidomide Catastrophe, was invited by UCB Radio to speak about his book and the thalidomide survivors' campaign for justice. He was interviewed on Wednesday 23rd March by Paul Hammond on his current affairs show, Talking...