Humorous book 'contains the truths of the Gospel in a way that is appealing' according to recent review
Blogger Rob Allwright gave a glowing review of What Happened After Mr Jones Died.
Popular blog, one man in the middle, shared a positive review of What Happened After Mr. Jones Died in which Rob Allwright discusses the 'interesting twists and turns' that Paul Wreyford's recent work has to offer.
In the review Rob describes the book as a 'good, clean and funny story with some important challenges to the Christian and to those who don't believe' and he even confessed that he 'struggled to put it down'.
Thank you to Rob Allwright for his kind words. To read the full article, click here. 
…definitely a highly recommended read.
Rob Allwright
A HUMOROUS NOVEL INVESTIGATING THE RELATIONSHIP BETWEEN GRACE, FAITH AND WORKS.
Mr Jones didn't have a good Christmas. He died.
Not to worry – he's a Christian, so he's going to heaven… isn't he? Mr Gilmore, his guardian angel, thinks so… but Demon Dumas doesn't.
The matter is referred to a celestial court, where a jury of twelve dead men and women must decide whether there is enough evidence to prove that Mr Jones is a Christian.
What follows is the most astonishing case in the history of the afterlife.
Chris Halls' upcoming book about the 'missing years' of Jesus' life has been featured in a recent edition of Together Magazine.
Paul Wreyford chatted to Rob Allwright about his recent humorous book What Happened After Mr Jones Died, which explores views on the afterlife.
Pastor at Soul City church included Leah Jeffery's recent book on chronic pain, Unjustified Joy, in a recent sermon.
Author chats to Cross Rhythms radio hosts in Plymouth about her recent book Unjustified Joy and the story of chronic illness that inspired it.
Lizzie White chatted to Ruth O'Reilly on UCB about her book '26 Years to Eternity', which was written after the loss of her son.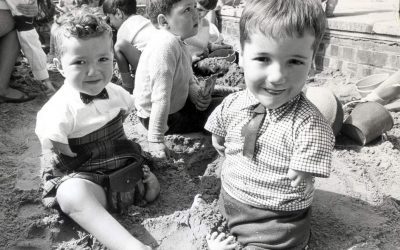 A recent blog post by Don Botham on the God TV website shares the inspiration behind Martin Johnson's recent book Martin Johnson.